Vincenzo LATINA
Associate Professor of Architectural and urban design [ICAR/14]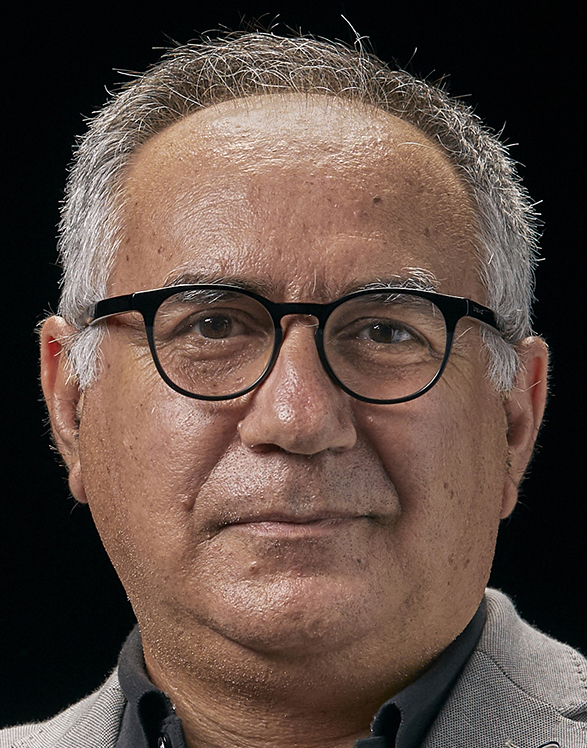 Office:
SDS Architettura Piazza Federico di Svevia s.n. 96100 Siracusa
Email:
vlatina@unic.it
vincenzolatina@virgilio.it
Phone:
0931 462264
Mobile:
3335752395
Fax:
0931 462264
vincenzo.latina
Office Hours:
Friday from 17:30 to 18:30



I was born in 1964. I graduated from the University of Architecture in Venice, IUAV in 1989.
From 1990 to 1991 I worked in Naples, at the Francesco Venezia office's, and I have participated in the drafting of numerous projects, exhibitions and international competitions.
Since 1992 I have worked in my private practice as an architect, and I took part to national and international competitions, during that time. I received several awards. And I was invited to exhibit my designs in numerous exhibitions.
Since 2015 I have been an associate Professor in the Urban and Architectural Design at the University of Catania, based in Syracuse, where I was teaching and researching.
I exhibited my works in several national and international publications and exhibitions.
My architectural research has taken part in various exhibitions, conferences and conventions. I've exhibited my works in more editions of the International Architecture Exhibition at Biennal in Venice, at the Triennale di Milano.
ACADEMIC YEAR 2022/2023
---
ACADEMIC YEAR 2021/2022
---
ACADEMIC YEAR 2020/2021
---
ACADEMIC YEAR 2019/2020
---
ACADEMIC YEAR 2018/2019
---
ACADEMIC YEAR 2017/2018
---
ACADEMIC YEAR 2016/2017
---
ACADEMIC YEAR 2015/2016